Case: 5134
Initial Filing Date: 3/19/2021
Summary: 4.72% increase
Effective Date: 10/1/2021
Status: Pending
Type: Electric
Pascoag Utility District has filed a petition with the State of Rhode Island Public Utilities Commission requesting an increase in revenue of $379,332, or 4.72%. Effective October 1st, 2021 this increase will affect all customers taking service in the state of Rhode Island.
To see how this increase will affect the average customer's monthly bill, see below for a breakdown by customer class: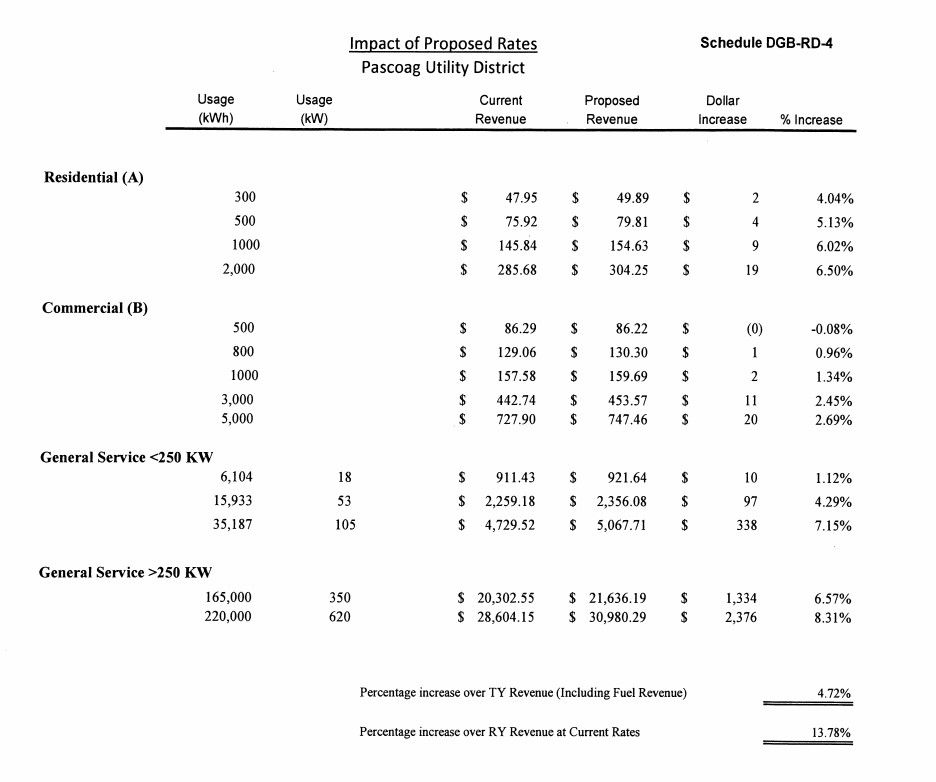 The new proposed tariff and supporting documents can be viewed in their entirety here, and the Commissions case summary for this docket can be located on their website here.
Looking for a breakdown on current rates for customers taking service from Pascoag Utility District? Interested in historical data to help your business better plan for the future? Sign up for our 14 Day Free Trial and gain access to RateAcuity's vast database, or contact one of our data experts today to see how we help our diverse customer base meet their business needs across the nation!